Current and Past Projects
Our List of Clients Are Direct Reflections Of Our Work Ethic
Hargrave serves a wide range of markets including municipal, educational, recreational, industrial, commercial and healthcare.
We are committed to meeting our client's needs and exceeding their expectations by delivering quality buildings safely, on schedule and at the most competitive prices.
The last four decades of steady growth have been powered by persistent dedication to excellence; Hargrave continues to maintain its reputation as a successful, dependable and value-oriented general contractor.
Education & Recreation Gallery
Pingree Grove and Countryside FPD-Fire Station No. 4 Renovation-Elgin, IL
SD301-Country Trails & Prairie Knolls School Cafeteria Expansions-Burlington, IL
Sycamore CSD427-Capital Improvements – Sycamore, IL
CUSD200 PC 11U-Guaranteed Energy Savings – Roselle, IL
New Trier THSD203-Winnetka ES Facility- Casework – Winnetka, IL
New Trier THSD203-Winnetka ES Facility-Millwork – Winnetka, IL
Proviso TSHSD209-Proviso East H.S.-Casework – Maywood, IL
North Palos SD117 2022-Capital Improvements – Palos Hills, IL
Glenbard THSD87-PC08-Guaranteed Energy Savings – Glen Ellyn, IL
Niles THSD219-Niles N H.S. 2022 Addition_Renovation – Skokie, IL
Highland Park THSD113-High School Library Renovation – Highland Park, IL
City of Sandwich-Public Safety Complex Casework – Sandwich, IL
Hoffer Plastics Corporation-Warehouse Office Renovations – Elgin, IL
Naperville Park District-Maintenance Facility Renovation – Naperville, IL
CUSD220-Barrington H.S. Interior Renovation & Addition – Barrington, IL
Fox Lake SD 114-PC01-Guaranteed Energy Savings – Spring Grove, IL
Barrington Area Library-Library Building Renovations – Barrington, IL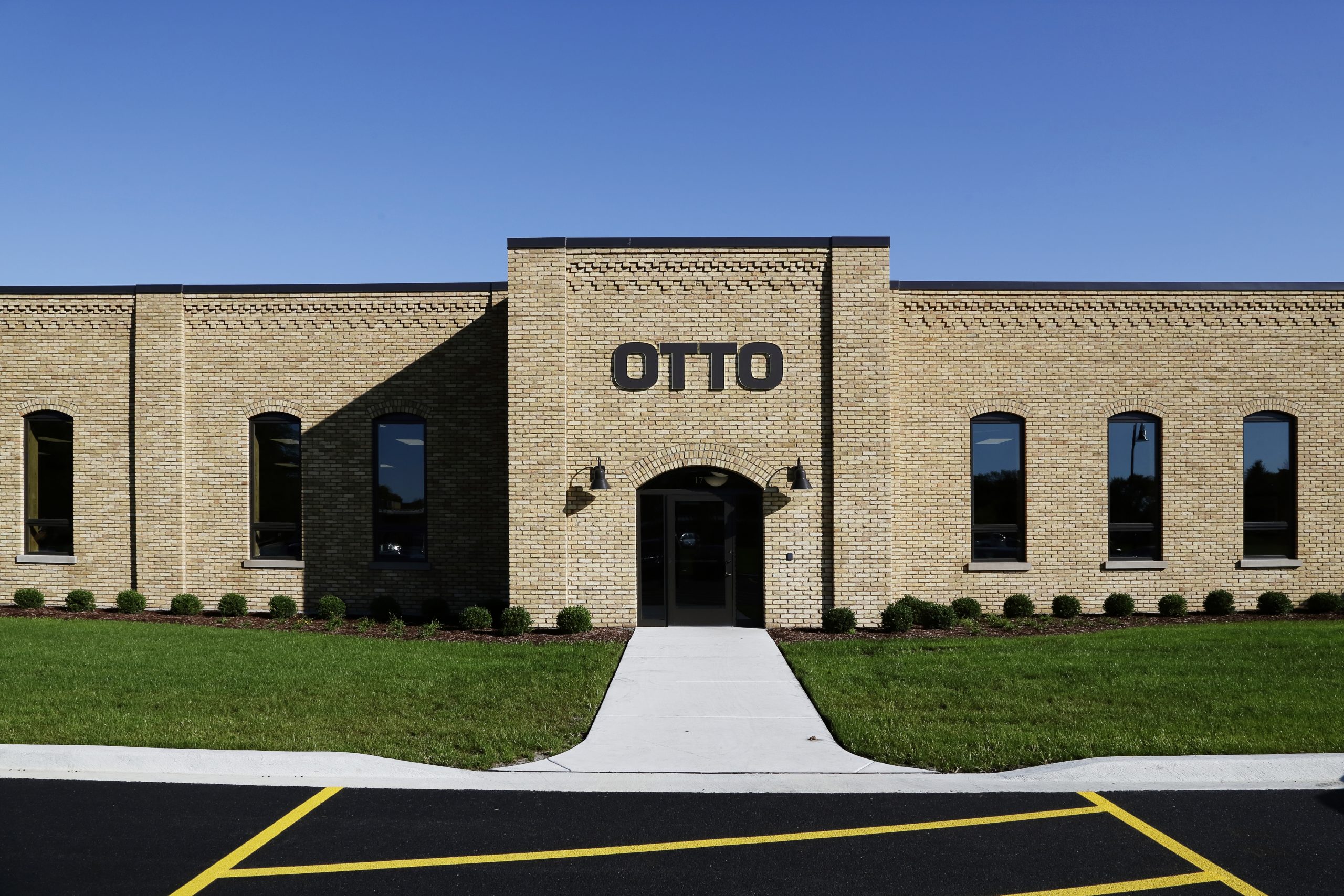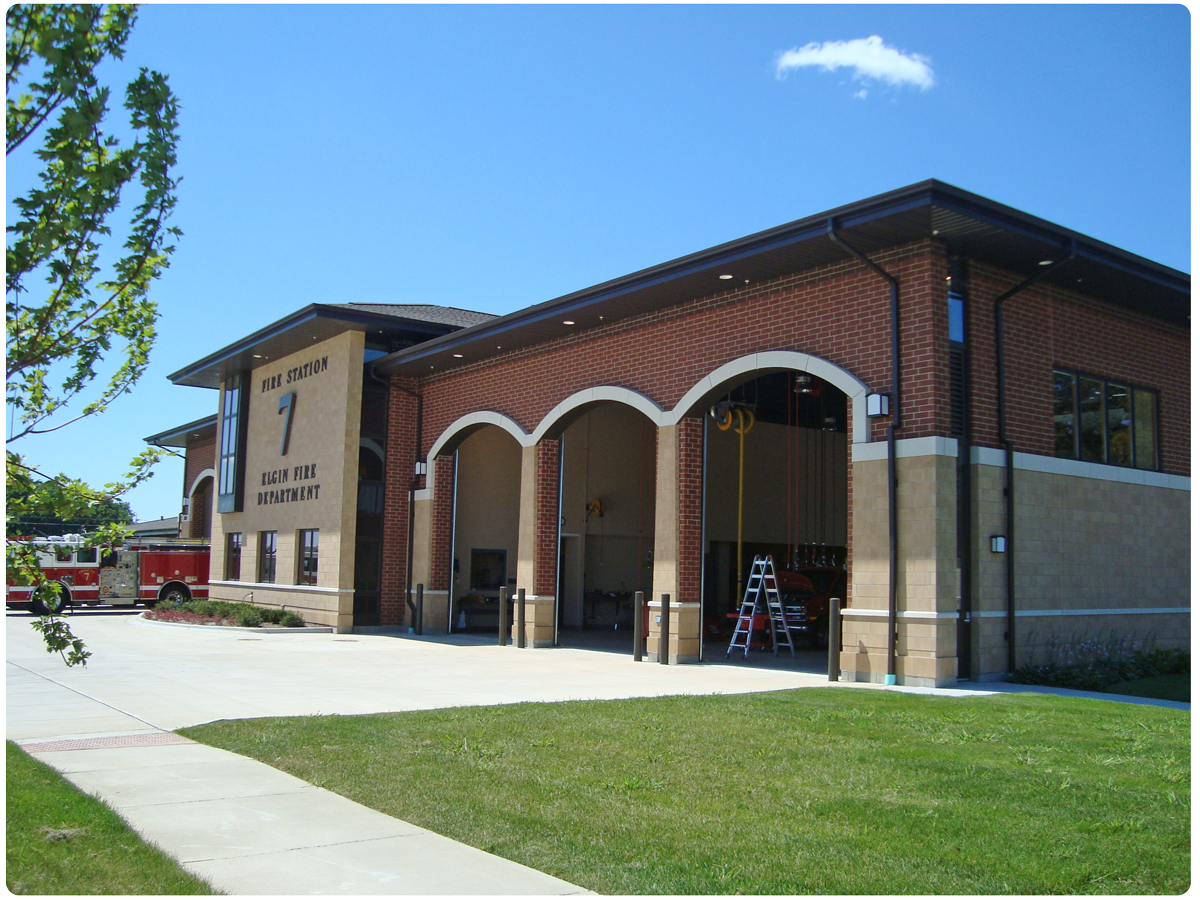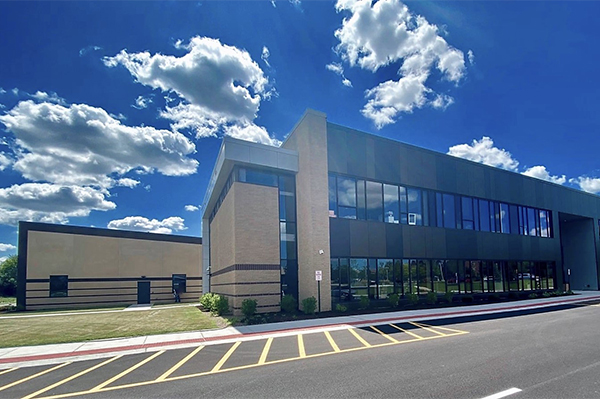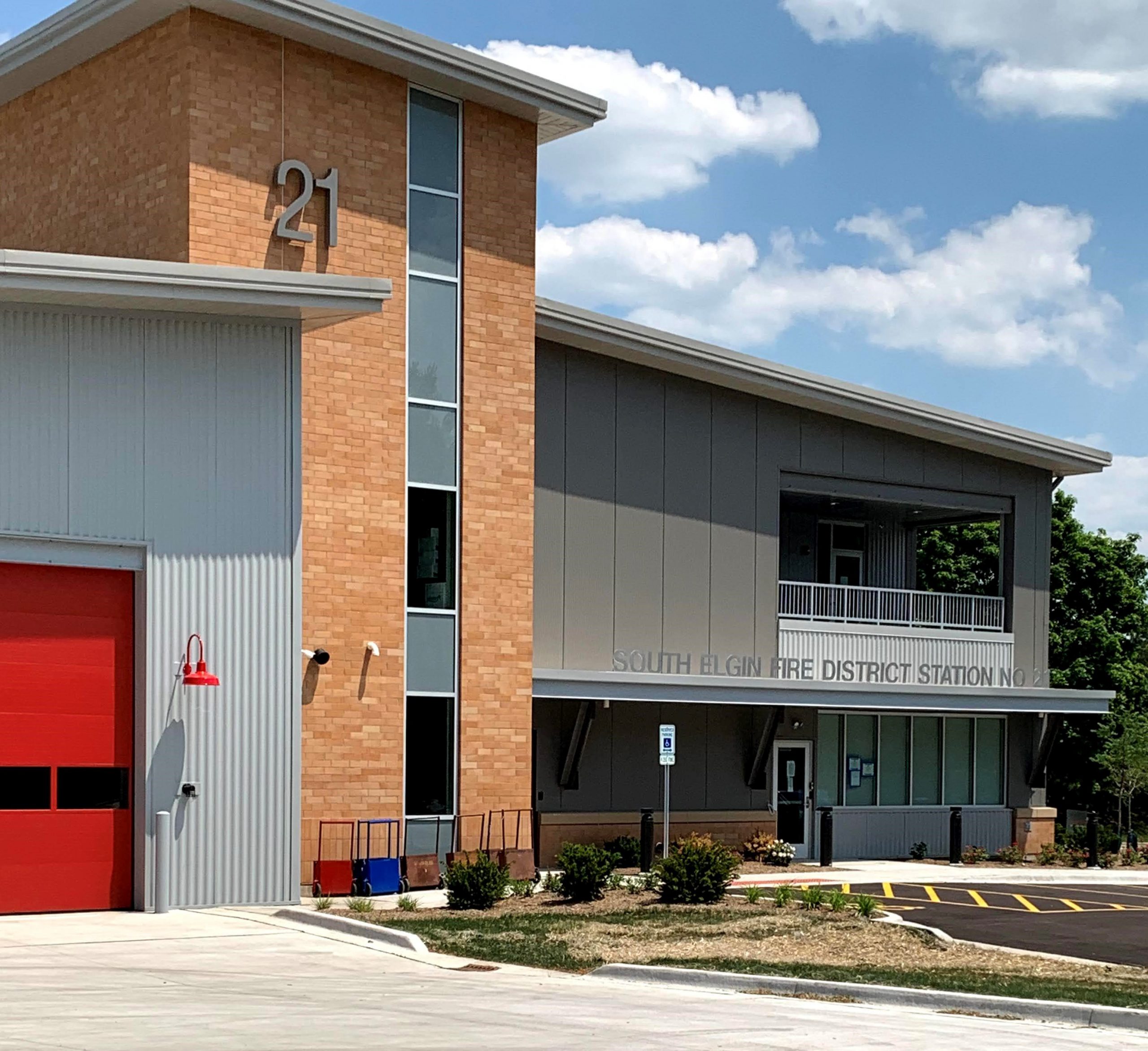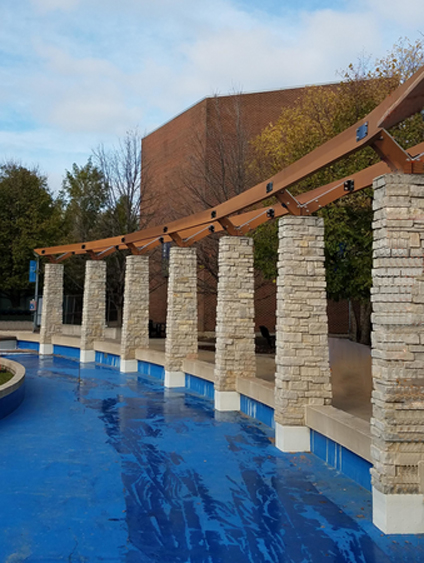 2021
Kildeer Countryside CCSD 96-2021 Summer Work – Buffalo Grove, IL
Chicago Executive Airport-U.S. Customs Border Facility – Prospect Heights, IL
Northbrook Public Library – Renovations – Millwork – Northbrook, IL
Pingree Grove and Countryside FPD – Fire Station No. 1 – Plato Center, IL
Adlai Stevenson High School – Benches – Lincolnshire, IL 60069
CCSD93 – New Innovation Center and Renovations – Carol Stream, IL
Charles Bank & Trust – Wintrust – Elgin State Bank Renovations – Elgin, IL
Maine TS High School West MFP Renovation – Des Plaines, IL
Glen Ellyn SD41 – Forest Glen School 2021 HVAC Reno – Glen Ellyn, IL
NS SD 112 – Edgewood MS Addition Addition/Renovation – Highland Park, IL
Maine TS HS South Renovation – Park Ridge, IL
OPRF High School Renovations – Casework – Oak Park, IL
Township High School SD211 Washroom Renovation – Palatine, IL
Barrington CUSD 220 – Station and Prairie MS Additions – Barrington, IL
Glenbard THSD 87 – Capital Improvements – Glenbard, IL
Lake Villa SD41 – Hooper E. S. Renovation – Lindenhurst, IL
Echo Joint SD- New School – Casework – South Holland, IL
SD427 – 2021 Multiple School Renovations – Sycamore, IL
SD45 – Middle School Renovations – Villa Park, IL
OTTO Engineering – 2 East Main St. Building Renovation – Carpentersville, IL
Glenbard THSD 87-GESC07 Renovations – Glenbard, IL
Glenview SD34 – 2021 Additions & Renovations – Glenview, IL
CUSD 220 – Grove ES-Casework – Barrington, IL
OrthoIllinois Medical Office Building – Casework – Elgin, IL
Village of Streamwood – FS 33 Renovations – Streamwood, IL
Village of Streamwood – Renovations at Multiple Facilities – Streamwood, IL
Barrington Fire Station 39 – Casework – Barrington, IL
SD45 – Early Childhood Center – Villa Park, IL
Berkeley SD87 – Sunnyside & MacArthur School – Berkeley, IL
Logan Correction Center – Lincoln, IL
City of Sandwich Public Safety Complex – Sandwich, IL
Helen Plum Library – Addition – Lombard, IL
SD45 – Early Childhood Center – Casework – Villa Park, IL
SD45 – Ardmore-Westmore- North Schools – Casework – Villa Park/Lombard, IL
Schaumburg Park District – Sports Center Renovation – Schaumburg, IL
Village of Burlington – Well Tank Rehabilitation – Burlington, IL
Boys & Girls Clubs – DT – Conference Room Addition – Carpentersville, IL
Boys & Girls Clubs – DT – Impact Center Mezzanine Office – Carpentersville, IL
Anderson Humane – New Anderson Humane Center- OR – St. Charles, IL
College of Lake County-Advanced Technology Center – Casework – Gurnee, IL
Cicero SD99 – 2021 Improvements Roosevelt School – Casework – Cicero, IL
County of Cook – 2021 Bridgeview Courthouse Renovation – Bridgeview, IL
Cary Park District – Overhead Door and Renovations – Cary, IL
CHSD 155 – Prairie Ridge HS Press Box Repair – Crystal Lake, IL
Elmhurst CUSD 205-Lincoln ES – Casework – Elmhurst, IL
OTTO Engineering – Lincoln Ave. Window Replacement – Carpentersville, IL
Anderson Humane – Clinic Soundproofing Renovation – South Elgin, IL
Maine Township HSD 207 – Maine W. H.S. Renovations – Des Plaines, IL
Addison SD4 – Indian Trails Jr. High Renovation – Addison, IL
Marion County – Law Enforcement Center Door Replacement – Salem, IL
Big Muddy Correctional Center – Detention Door Hardware – Ina, IL
Pinckneyville Correctional Center – Dietary Doors – Pinckneyville, IL
Berkeley SD87 – Sunnyside & MacArthur Site Renovations – Berkeley, IL
A.E.R.O. Special Ed Coop D806 – New Therapeutic Center – Burbank, IL
Glenbard THSD 87 – P8 Guaranteed Energy Savings Contract – Glen Ellyn, IL
Boys & Girls Club of Elgin – New Clubhouse – South Elgin, IL
Glen Ellyn SD 41 – PC03 Guaranteed Energy Savings Contract – Glen Ellyn, IL
Villa Park SD 45 – Schafer and York ES – Lombard, IL
Villa Park SD 45 – Stevenson E. S. – Lombard, IL
Elmhurst SD 205 – Field E. S. – Casework – Elmhurst, IL
Medinah SD 11 – PC01 Guaranteed Energy Savings Contract – Roselle, IL
Public Works Facility Renovations – Millwork/Casework – Wood Dale, IL
CCSD 202 – PC02U Guaranteed Energy Savings Contract, Plainfield, IL
New Trier THSD 203 – E Side Athletic and Academic Facility – Winnetka, IL
2020
Aptakisic Tripp CCSD 102 – Pritchett E. S. Renovation– Buffalo Grove, IL
Tri-State FPD – Station One – Willowbrook, IL
South Elgin FPD – Door Replacement FS 2, South Elgin, IL
Schaumburg TD Library – Renovation – Schaumburg, IL
U-46 – Beacon Academy Renovation – South Elgin, IL
Niles THSD 219 – Casework – Skokie, IL
CUSD 300–2020 Renovations–Carpentersville, IL
River Trails SD 26 – Early Learning Center Renovation – Mt. Prospect, IL
Glencoe SD 35 – Central School Library Millwork – Glencoe, IL
Algonquin AP Library District – Renovation – Algonquin, IL
Village of Streamwood – FS 31 Headquarters–Carpentry–Streamwood, IL
Village of Streamwood – FS 31 Headquarters–Drywall–Streamwood, IL
Village of Streamwood – Public Works – Carpentry – Streamwood, IL
Itasca Park District – Bathhouse Replacement – Itasca, IL
Hawthorn SD73 – Middle School North Addition/Renovation – Vernon Hills, IL
Glenbard THSD 87 – 2020 Improvements, Lombard, IL
Wauconda CUSD 118 – 2020 Improvements, Wauconda, IL
Church of Christ – Arch Repair – Elgin, IL
City of Crystal Lake – Lobby Security Upgrades – Crystal Lake, IL
Kildeer CS CCSD96-2021 Summer Work – Buffalo Grove, IL
Northbrook Public Library-1st Flr. Renovation-Casework – Northbrook, IL
Northbrook Public Library-1st Flr. Renovatios-Drywall – Northbrook, IL
Crystal Lake SD 47 – Coventry School – Casework – Crystal Lake, IL
CCSD93 New Innovation Center and Renovations – Downers Grove, IL
Village of South Elgin – Panton Mill Park Improvements – South Elgin, IL
City of Harvard – Police Station Addition/Renovation – Harvard, IL
Beaird Dermatology – Beaird Office Expansion – Hoffman Estates, IL
Charles Public Library – Addition/Renovation – St. Charles, IL
Glenbard THSD 87 – Guaranteed Energy Savings Contract – Lombard, IL
Elk Grove Village – Fire Station No. 1 – Elk Grove Village, IL
Niles THSD 219 – 2020 Central Renovations – Skokie, IL
Grayslake CHSD 127 – Central HS GESC – Grayslake, IL
N Kane Educational Corp. – Cambridge School Gym Addition – Pingree Grove, IL
Elburn and Countryside FPD – Station No. 3 Millwork – Elburn, IL
Northwestern Medical Healthcare – Outpatient Center Casework – Gurnee, IL
Elk Grove P. D. – Fox Run Links Clubhouse Maintenance Facility – Elk Grove Village, IL
Oak Park River Forest High SD200 – High School S. Cafe/Food Service – Oak Park, IL
Proviso TSHSD209 – Proviso East H. S. Auto Shop – Maywood, IL
City of Wheeling – Fire Station 23 – Wheeling, IL
City of Crystal Lake – City Hall Lobby Security Upgrades – Crystal Lake,  IL
GSA – USMS 24th Floor Dirksen Federal Building Renovation – Chicago, IL
Wintrust-St. Charles Bank and Trust Renovations – Elgin, IL
Hinsdale THSD86 – South HS Addition and Renovation – Darien, IL
Hinsdale THSD86 – Central HS Addition and Renovation – Hinsdale, IL
Arlington Heights Library – Makerspace – Arlington Heights, IL
SD 99-North HS BG 12- Millwork – Downers Grove, IL
CUSD 205 – Emerson ES Renovations – Casework – Elmhurst, IL
2019
Huntley CSD 158 –  Huntley H. S. Fine Arts Addition, Huntley, IL
Huntley CSD 158 –  Multiple Schools, Huntley, IL
CHSD 94 – Renovations – West Chicago, IL
CHSD 94 – Casework – West Chicago, IL
Glen Ellyn SD 41 – Hadley Jr. High – Glen Ellyn, IL
East Maine SD 63 – Gemini Visual Display – Niles, IL
East Maine SD 63 – Early Learning Center – Des Plaines, IL
Prospect SD 57 – Renovations – Mt. Prospect, IL
City of Rolling Meadows – Fire Station No.16 – Millwork
McHenry County College – Millwork – Crystal Lake, IL
CUSD 300 – Summer Renovations 2019-Multiple Schools – Algonquin, IL
Glencoe District 35 – West and South School Renovations – Glencoe, IL
Grant CHSD124 – High School Renovations – Fox Lake, IL
OTTO Engineering – 2E Main St. – East Dundee, IL
OTTO Engineering – Brix on the Fox – Carpentersville, IL
South Elgin & Countryside FPD – Fire Station No. 21 – South Elgin, IL
South Elgin & Countryside FPD – Fire Station 23 Headquarters – South Elgin, IL
Crystal Lake ED 47 – 2019 Renovations-Multiple Schools – Crystal Lake, IL
Fresenius Medical Melrose Park – Melrose Park, IL
Township HS District 211 – Renovations – Hoffman Estates, IL
Glenbard THSD 87 – Capital Improvements-Multiple Schools- Glen Ellyn, IL
Glenbard District 87 – GESC Multiple Locations – Glen Ellyn, IL
District U-46 – Multiple Library Renovations– Elgin, IL
District U-46 – Lockdown/Fire Alarm Project at Streamwood & Elgin HS – Elgin, IL
Glenview Park District – Grove Center – Glenview, IL
Deerfield Public Library – Library Renovations – Deerfield, IL
Glenview Park District – Ice Center – Glenview, IL
Gail Borden Public Library District – Library Renovations – Elgin, IL
Lake Forest ESD67 – Deer Path M. S. Science Room Renovation, Lake Forest, IL
North Shore SD112 – Northwoods Jr. High, Highland Park, IL
Huntley CSD 158 –  Huntley H. S. Fine Arts Addition, Huntley, IL
Huntley CSD 158 –  Multiple Schools, Huntley, IL
CHSD 94 – Renovations – West Chicago, IL
CHSD 94 – Casework – West Chicago, IL
Glen Ellyn SD 41 – Hadley Jr. High – Glen Ellyn, IL
East Maine SD 63 – Gemini Visual Display – Niles, IL
East Maine SD 63 – Early Learning Center – Des Plaines, IL
Prospect SD 57 – Renovations – Mt. Prospect, IL
City of Rolling Meadows – Fire Station No.16 – Millwork
McHenry County College – Millwork – Crystal Lake, IL
CUSD 300 – Summer Renovations 2019-Multiple Schools – Algonquin, IL
Glencoe District 35 – West and South School Renovations – Glencoe, IL
Grant CHSD124 – High School Renovations – Fox Lake, IL
OTTO Engineering – 2E Main St. – East Dundee, IL
OTTO Engineering – Brix on the Fox – Carpentersville, IL
South Elgin & Countryside FPD – Fire Station No. 21 – South Elgin, IL
South Elgin & Countryside FPD – Fire Station 23 Headquarters – South Elgin, IL
Crystal Lake ED 47 – 2019 Renovations-Multiple Schools – Crystal Lake, IL
Fresenius Medical Melrose Park – Melrose Park, IL
Township HS District 211 – Renovations – Hoffman Estates, IL
Glenbard THSD 87 – Capital Improvements-Multiple Schools- Glen Ellyn, IL
Glenbard District 87 – GESC Multiple Locations – Glen Ellyn, IL
District U-46 – Multiple Library Renovations– Elgin, IL
District U-46 – Lockdown/Fire Alarm Project at Streamwood & Elgin HS – Elgin, IL
Glenview Park District – Grove Center – Glenview, IL
Deerfield Public Library – Library Renovations – Deerfield, IL
Glenview Park District – Ice Center – Glenview, IL
Gail Borden Public Library District – Library Renovations – Elgin, IL
Lake Forest ESD67 – Deer Path M. S. Science Room Renovation, Lake Forest, IL
North Shore SD112 – Northwoods Jr. High, Highland Park, IL
660 Schneider Drive  |  South Elgin, IL 60177  | P: 847.742.7828  |  F: 847.742.7889