Our List of Clients Speak Volumes About Our Work Ethics
Hargrave  serves a wide range of industries, including: commercial, educational,  healthcare, municipal, and religous.
We are committed to meeting our client's needs and exceeding their expectations by delivering quality buildings safely, on schedule and at the most competitive prices.
The last four decades of steady growth have been powered by persistent dedication to excellence; Hargrave continues to earn its reputation as a successful, dependable and value-oriented general construction contractor.
Below is a listing of our clients. Clients that returned for more projects are highlighted with a bold typeface.
Hargrave Builders' 2019 Projects
Huntley CSD 158 – Algonquin, IL
CHSD 94 – Renovations – West Chicago, IL
CHSD 94 – Casework – West Chicago, IL
Glen Ellyn SD 41 – Hadley Jr. High – Glen Ellyn, IL
East Maine SD 63 – Gemini Visual Display – Niles, IL
Prospect SD 57 – Renovations – Mt. Prospect, IL
City of Rolling Meadows – Fire Station No.16 – Millwork
McHenry County College – Millwork – Crystal Lake, IL
CUSD 300 – Summer Renovations 2019 (Multiple Schools) – Algonquin, IL
Glencoe District 35 – West and South School Renovations – Glencoe, IL
Grant CHSD124 – High School Renovations – Fox Lake, IL
OTTO Engineering – 2E Main St. – East Dundee, IL
South Elgin & Countryside FPD – Fire Station No. 21 – IL
South Elgin & Countryside FPD – Fire Station 23 Headquarters – IL
Crystal Lake ED 47 Crystal (Multiple Schools) – Crystal Lake, IL
Fresenius Medical Melrose Park – Melrose Park, IL
Township HS District 211 – Renovations – Hoffman Estates, IL
Glenbard THSD 87 – Capital Improvements at multiple locations – Glen Ellyn, IL
Glenbard District 87 – GESC Multiple Locations – Glen Ellyn, IL
District U-46 – Multiple Library Renovations– Elgin, IL
District U-46 – Lockdown/Fire Alarm Projects-Streamwood & Elgin HS – Elgin, IL
Bloomingdale SD 13 – Bloomingdale, IL
Hawthorn SD 73 – Kindergarten Addition – Vernon Hills, IL
Elgin Community College – Building H Renovation – Elgin, IL
Fremont SD 79 – Elementary School – Mundelein, IL
Wauconda CUSD 118 – Renovations at multiple locations – Wauconda, IL
Aptakisic-Tripp CCSD 102 – Pritchett Elementary – Buffalo Grove, IL
Wilmette Public Schools D 39 – Harper Elementary – Wilmette, IL
White Oaks Park – General Trades and Casework – Wood Dale, IL
Harting, Inc. – Engineering Room – Elgin, IL
Addison Public Library -Window Renovation – Addison, IL
Helios Gear Products – Entrance Windows – South Elgin, IL
Central CUSD 301 – Central HS Renovations – Burlington, IL
South Elgin & Countryside FPD – Fire Station No. 21 Casework 
South Elgin & Countryside FPD – Fire Station 23 Headquarters Casework 
Glenbard District 87 – Administration Partition Demo – Glen Ellyn, IL
Wheaton CUSD 200 – Renovations – Wheaton, IL
Elmwood Park CUSD 401 – Elm Middle School Casework – IL
Hargrave Builders' 2018 Projects
Aptakisic Tripp Jr. High (Additions & Renovations) – Buffalo Grove, IL
Elk Grove Village Fire Station #10 – Elk Grove, IL
Northwestern University (Simpson Querrey – Casework Install) – Chicago, IL
Newhaven Display – Elgin, IL
OTTO – Tech Center – Carpentersville, IL
Elizabeth Ide Elementary (General Trades & Casework) – Darien, IL
Elk Grove Village Fire Station #8 – Elk Grove, IL
Hadley Jr. High (General Trades & Casework) – Glen Ellyn, IL
Swedish American NE Clinic (Casework Install) – Rockford, IL
Bloomingdale Park District – Johnston Rec Center – Bloomingdale, IL
Elk Grove Village Fire Station #8 (Training Tower) – Elk Grove, IL
Wilmette PD Gillson Beach – Wilmette, IL
Will County Courthouse (Millwork) – Joliet, IL
Rolling Meadows Fire Station #15 (Millwork) – Rolling Meadows, IL
KCT Credit Union – Gail Borden Library Branch – Elgin, IL
ALDI (Remodel) – Batavia, IL
CHSD 155 (Capital Improvements) – Crystal Lake & Cary, IL
Naperville Public Library – Naperville, IL
Sjulstad Structure – Sycamore, IL
Bartlett Police (Millwork) – Bartlett, IL
OTTO-103 Maple (Renovation) – Carpentersville, IL
CPS New High School (Lab Casework)
Thomas Ford Memorial Library (General Trades & Casework) – Western Springs, IL
CUSD 95 – Isaac Fox Elementary & Middle School – Lake Zurich, IL
Hargrave Builders' Earlier Projects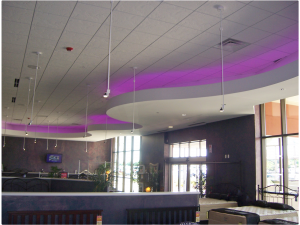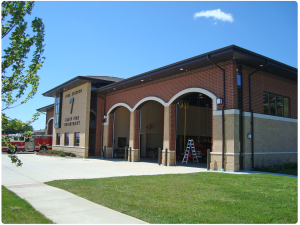 Hargrave Builders 2017 Projects
Dundee Township PD – Randall Oaks Golf Locker Room – West Dundee, IL
Elmhurst Public Library – Elmhurst, IL
FedEx Bowes Road, Elgin, IL
iCrossing Millwork Install – Chicago, IL
Cambria Hotel Millwork Install – Chicago, IL
SE Warehouse Metal – South Elgin, IL
Grant HS Classroom Addition – Fox Lake, IL
OTTO – Milk Specialties Temporary Protection – Carpentersville, IL
Advocate Health Care – AMG – Huntley, IL
South Elgin Village Hall – South Elgin, IL
ALDI – Batavia Breakroom (Cabinet Modifications & Distribution Door Replacement) – Batavia, IL
Skokie Park District – Weber Center (Remodeling) – Skokie, IL
Harper College Bldg. M (Renovation) – Palatine, IL
DuPage Montessori (Cabinet Install) – Naperville, IL
CUSD 300 – Gary D. Wright Elementary School (Renovation) – Hampshire, IL
CUSD 300 – Gilberts Elementary School (Renovation) – Gilberts, IL
District 155 – Capital Improvements – Multiple Locations in District 155
Richport Commons – Outlot 4 – Elgin, IL
Elgin Bank & Trust (Wintrust) – Elgin, IL
House Kitchen – Lake Forest , IL
District 301 Central SD-HS (T&M Renovations) – Burlington, IL
Rakow Center – Fitness Room Storage – Carpentersville, IL
District 47 General Trades – Multiple Locations in Crystal Lake, IL
Smithfield Foods – St. Charles, IL
Lake Forest SD 67 – Vestibules & Haskins Library (Renovations) – Lake Forest, IL
OTTO – 256 Washington (Renovations, Front Porch – Carpentersville, IL
District 155 – Prairie Ridge – Counter Tops – Crystal Lake, IL
ALDI – Batavia Breast Pump Room – Batavia, IL
Park District Highland Park – Maint. Facility – Highland Park, IL
162 Hubbard – T&M Finishes – Chicago, IL
Woodridge Park Dist. ARC Expansion – Woodridge, IL
Marquardt SD 15 – G. Stanley Hall Additions – Glendale Heights, IL
Algonquin Library Main Facility Reno (Casework, Drywall & Carpentry) – Algonquin, IL
Harper College – Blue Pool Pergola Restoration – Palatine, IL
Mercyhealth Riverside Campus – Rockford, IL
Grayslake CHSD127 – Grayslake, North & Grayslake Central High School – Grays Lake, IL
Lake Forest ESD 67 – Test Classrooms – Lake Forest, IL
Forest Park District New Rec Center( Casework, Drywall & Carpentry) – Forest Park, IL
Hoscheit Woods Forest Preserve Shelter – St. Charles, IL
Thompson Middle School (Additions) – St. Charles, IL
Structure-Allen Road – Hampshire, IL
Mount Carmel High School – Chicago, IL
Gibson's Oak Brook – Oak Brook, IL
Denny's – Richport Commons – Elgin, IL
OTTO – (AMK Office Build Out Phase 2) – Carpentersville, IL
Glenside Library (Cabinet Replacement) – Glendale Heights, IL
Oak Park Station (On-site Woodworking) – Oak Park, IL
McHenry County College – New Science Addition (Architectural, Woodwork & General Trades) – Crystal Lake, IL
Oswego Police Station – Oswego, IL
Denny's – Hoffman Estates, IL
Lake Forest College – Lake Forest, IL
Mercyhealth – Visual Display – Rockford, IL
Skokie Park Dist. Park Svcs (Renovations) – Skokie, IL
Bartlett Police Facility (Carpentry, DW & Metal Framing) – Bartlett, IL
ELCA (Woodworking) – Chicago, IL
Moody Church (Woodworking) – Chicago, IL
Advocate Health Care – AMG – Lombard, IL
Cimemex Theaters at Old Orchard – Skokie, IL
Renishaw (Woodworking) – West Dundee, IL
OTTO – 1414 Winaki Trail – Carpentersville, IL
Adlai E. Stevenson High School – Lincolnshire, IL
Spring Hill Auto Body – East Dundee, IL
Local 881 (Casework) – Des Plaines, IL
Che Figata Restaurant – Naperville, IL
Village of Riverwoods – Riverwoods, IL
Mundelein High School District120 – Mundelein, IL
Glenbard West – Auditorium (Plaster Repair) – Glen Ellyn, IL
Kuehne & Nagel (Millwork) – Elk Grove Village, IL
North Palos SD 117- Transportation Facility – Hickory Hills, IL
UCM Ophthalmology – Chicago, IL
CUSD 303 Wredling Middle School (Eye Wash Station Demo) – St. Charles, IL
Hargrave Builders 2016 Projects
Wheaton Academy Science Building – West Chicago, IL
Northbrook Sports Center – Northbrook, IL
Knoch Park Central Maintenance Facility – Naperville, IL
Argo High School – Performing Arts Center Addition – Summit, IL
Sunset Ridge School (General Trades & Casework) – Northfield, IL
Marquardt SD 15 – 2016 Performing Arts Center – Glendale Heights, IL
Pace I-90 Randall Rd Park-N-Ride – Elgin, IL
Ash Algonquin MRI – Algonquin, IL
Schaumburg Twp. Dist. Library – Schaumburg, IL
Gibson's Oak Brook – Oak Brook, IL
Riverwoods Village Hall – Riverwoods, IL
OTTO – Morningside Circle – Carpentersville, IL
Vander-Heyden Residence – Hampshire, IL
Warrenville Public Library – Warrenville, IL
DuPage Airport Hangar – West Chicago, IL
Morton Arboretum – Lisle, IL
District 214 – Wheeling HS Softball Relocation – Wheeling, IL
OTTO (Bowling Alley Renovation) – West Dundee, IL
Berwyn Fire Dept (Center Station Kitchen Renovation) – Berwyn, IL
ALDI Batavia Supplier Kitchen B110 – Batavia, IL
Advocate Health Care – AMG Des Plaines – Des Plaines, IL
Harper – Bldg. F (Metal Wall Panels & Architectural WoodWork) – Palatine, IL
River Street Tavern (Main Bar Renovation) – Dundee, IL
Hargrave Builders 2015 Projects
ALDI Warehouse – Batavia, IL
Batavia Library – Batavia, IL
O'Hare Logistics – Elk Grove Village, IL
DeKalb Public Library – DeKalb, IL
District 155 – CL Central HS, Prairie Ridge HS, Cary-Grove HS – Multiple Locations IL
Elgin Community College Public Safety & Training Center – Burlington, IL
Elburn Countryside FPD – New Headquarters – Elburn, IL
Glenbard East HS – Lombard, IL
Glenbard South HS – Glen Ellyn, IL
Grayslake – Phase 2 – Grayslake, IL
Holiday Inn Express – Aurora, IL
Mooseheart School (Addition) – Moose Heart, IL
Round Lake HS – Round Lake, IL
Mundelein HS (Addition) – Mundelein, IL
660 Schneider Drive  |  South Elgin, IL 60177  | P: 847.742.7828  |  F: 847.742.7889